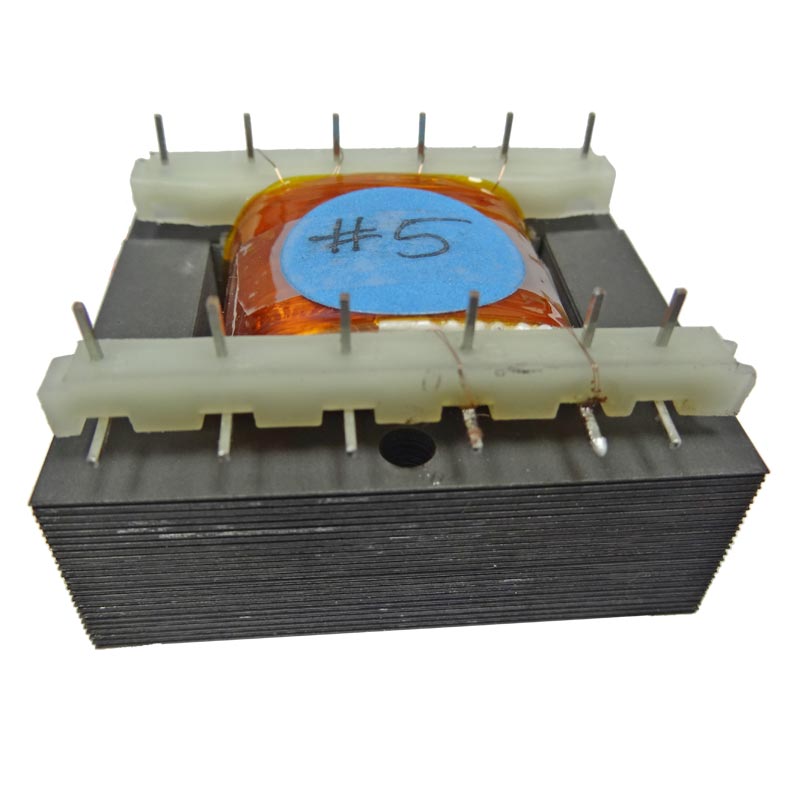 MT-4845: a 79VA Isolation Transformer used in a commercial electronic charging system.
Power rating = 79VA
Frequency = 60Hz
Number of Phases = 1
Primary = 480Vrms
Secondary = 2x 480Vrms @ 0.82mA
Impedance = 1,000-1,100Ohms
Dielectric withstanding voltage(s) = 3.5kVDC for 1sec, 2.5kVrms for 1sec
Depth = NA
Length = NA
Height = NA
Weight = NA
About this part:
This unit carriers the rating for NRTL to UL 506 and the CE Mark under license number EN 60076. A copy of our certifications can be found here.